It's no secret I love a modern home. My own home in Central City is ultra-modern (click here to view). Don't get me wrong, I love old houses with their charm and mystique, but a bold modern statement is really where my heart lies. Below are some of the best modern homes on the market right now in a variety of price points.
Located in Metairie along Lake Pontchartrain, this grand contemporary definitely takes advantage of its amazing Lake views. A serious bargain if you're willing to look outside of New Orleans proper.
This luxe Lee Ledbetter-designed, steel framed contemporary is seriously swanky. Hailing from the bird streets along Lake Pontchartrain, my favorite feature is the paneled wall in the living space with gallery shelving. I may steal that idea for myself.
The Irish Channel's newest condo development with prices ranging from the high $200s to the low $400s. These new modern units are ultra-cool and super efficient. All within walking distance to Magazine Street.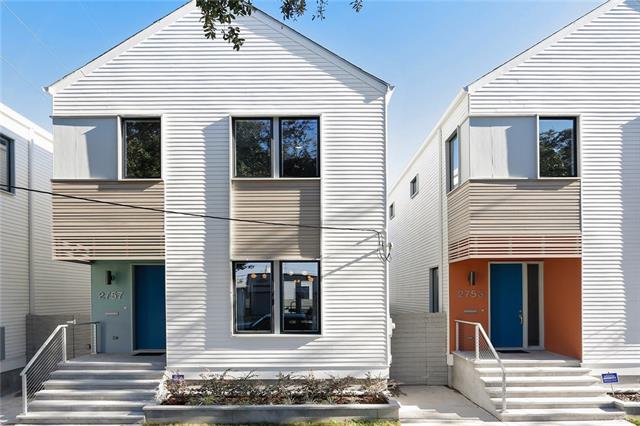 I am in LOVE with these modern builds along Bienville. They have truly thought of everything here. The layouts are perfect and the finishes are spot on. They're well-designed and well-built, just a block from the Canal Streetcar and a stone's throw to the bayou.
This petite modern packs a lot of punch on its small footprint. What it lacks in outdoor space it makes up for in amenities. The garage is a huge bonus, and there are two potential office spaces. It's the perfect solution for the busy professional who would prefer to come home to a low-maintenance lifestyle.
Sustainable in Central City. I live a couple of blocks from this house and have always loved it. It has a really awesome layout with moveable walls, and the mural on the exterior is iconic in the neighborhood. Central City has seen so much growth, especially in the past year, and that's only expected to continue.